Problems Across The Globe
Earth has 70 % Water, But only less than 3% is
drinkable.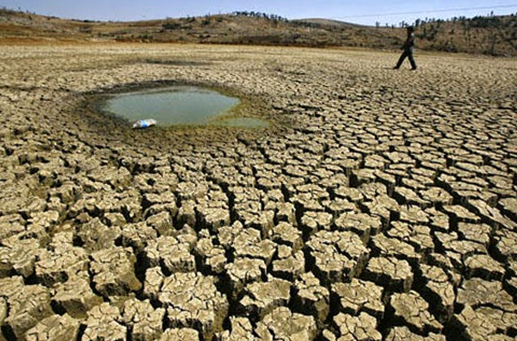 About 1.5 million deaths each year are caused by Waterborne diseases .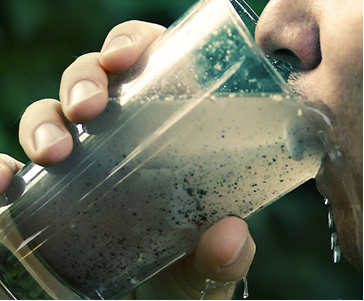 More than 1 billion people don't have access to clean water. This is roughly 1 out of 6 people.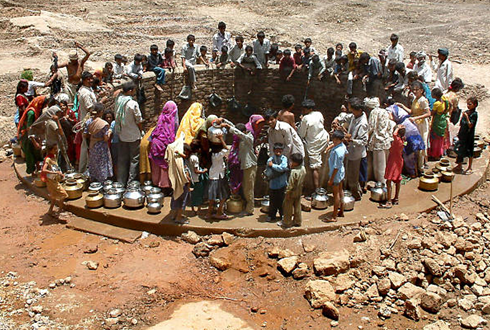 Problems With Conventional Urinals
Too much water wastage per flush.
Many times water leakage in valves.
Bad odour.
Expensive sensors & batteries in automatic urinals.
High maintenance cost.
Many places no solutions for waste water.
Fully infected with germs which leads to diseases.
Solution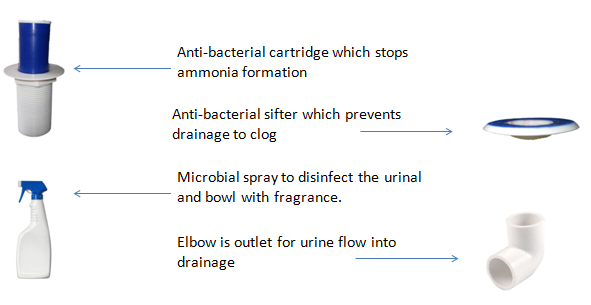 Innovativeness
Saves 1,67,900 litres of water per year per urinal.
Extremely economical.
Can be installed in all kind of urinal system.
Expensive sensors & batteries in automatic urinals
Recurring cost per months is too low.
Saves electricity in automatic urinal system.
Can convert any conventional urinal into Waterless Urinal
Very Easy installations process. No need for technical person.
Completely recyclable and eco-friendly.

Social Impact
Extremely economical.
Due to reduction in water use per flush, and this will curtail the depletion of fresh water resources.
Reduction in the amount of waste water polluting the environment, especially in developing countries.
Water saving also enables agricultural system to develop, which contributes to a total economic system.
The value proposition can be looked at in terms of environmental strategies and its long term sustainable impacts.
Fresh drinking water can be made available in rural and drought areas by saving water through waterless urinals.
EcoTrapIn V/s Competitors
TAPU works on hassle free technology.
TAPU can fit into any existing urinal.
TAPU come in half of the competitors price.
2 Step Installation.
Maintenance team in bulk orders.